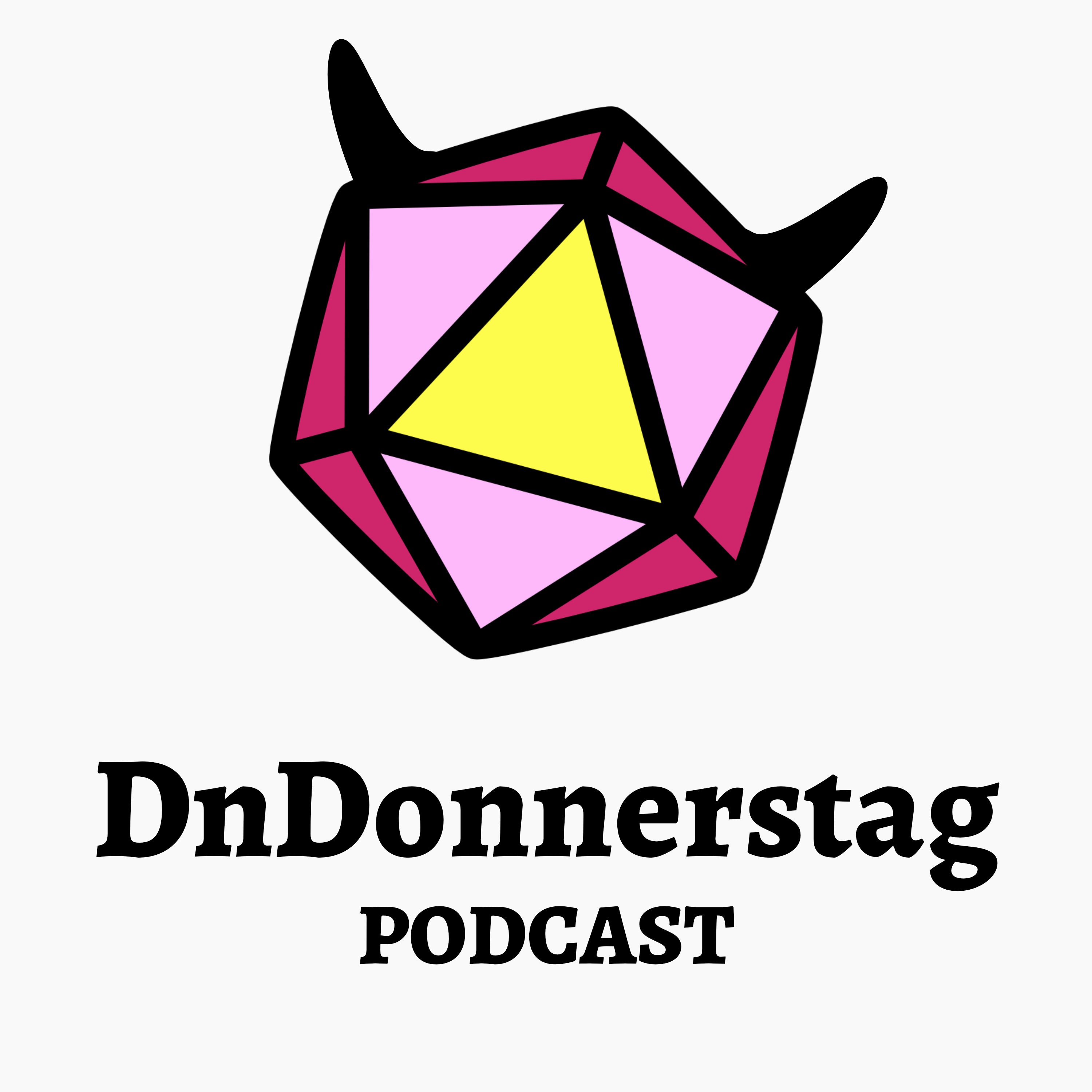 C1E04 Oh oh oh, okkulte Ombudsfrau
Jan 20th, 2020 by dndonnerstag
VERLOSUNG! VERKLEIDUNG! ORRSCHWERDBLEEEDE!!! Ist das schön! <3
Alle Sendungen sind kostenlos und frei verfügbar, aber falls du mithelfen möchtest, die Show zu verbessern, kannst du Älex sehr gerne auf Patreon unterstützen!
Wir treffen uns jeden zweiten Donnerstag von 19:30 Uhr bis 22 Uhr online, um gemeinsam das Pen and Paper Rollenspiel Dungeons & Dragons zu spielen. Wir freuen uns über deinen Besuch unserer Live Streams auf Twitch.
Wenn du Teil unserer offenen und herzlichen Community werden möchtest, dann Folge dieser Einladung auf unseren Discord!
DnDonnerstag ist ein inoffizieller Fan-Inhalt im Rahmen der Richtlinie für Fan-Inhalte. Nicht von Wizards gefördert/gesponsert. Bestandteile des enthaltenen Materials sind Eigentum von Wizards of the Coast. ©Wizards of the Coast LLC.
Share
|
Download(

Loading

)